"SMART BOOKS" are the future of Text Books and Smart Interactive Learning.
Do you want
SMART BOOKS

for your kids? Request a Demo today!
Do you have Questions Regarding
"SMART BOOKS"

for your Kids? Check out the

FAQs

or

Contact Us
GAMOOZ "SMART BOOKS" for Students?
GAMOOZ has created SMART Text Books for every subject from pre-Nursery to 8th standard (K-8). These Text Books are approved by CBSE Board and are used across thousands of schools in India.
Every SMART BOOK is made interactive using GAMOOZ's Technology. The cost of these SMART BOOKS is very competitive.
GAMOOZ is a FREE SMART BOOKS app based on Augmented Reality. With GAMOOZ app, students can scan pages in a book to reveal hidden content, which helps them in learning more from the book, in a much more fun and interactive way.
Request a Demo
Self-Learning tool for your kids
No Dependency on teachers or parents for learning.
Kids can now learn on their own...
Request a Demo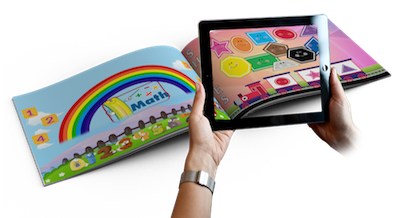 High Quality Interactive Text Books
All SMART BOOKS come with high quality content.
All SMART BOOKS confirm to CBSE curriculum.
Request a Demo